Leather Nubuck Cowhide Medium Gray 24 Sq.Ft / 3 oz.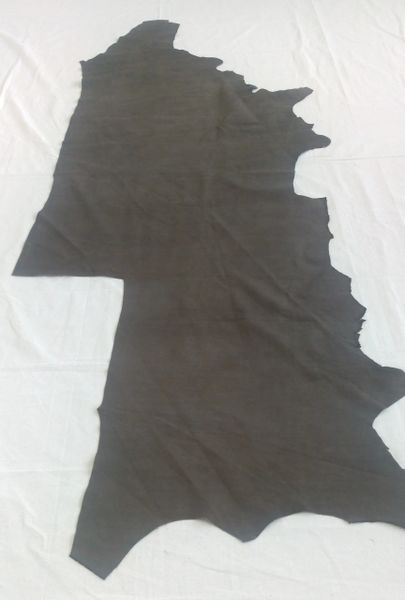 Leather Nubuck Cowhide Medium Gray 24 Sq.Ft / 3 oz.
This premium nubuck cowhide has a natural soft supple feel and rich color. This hide is has an approx. weight of 3 oz/sq.ft and approx. thickness: 1.2 - 1.4 mm.
·Name: Nubuck Medium Gray
·Color: Medium Gray
·Size: Approx 96"L x 38"W (24 sq.ft ) *Measurements are not from the longest or widest points. See pictures.
·Texture: Natural
·Finish: Medium
·Temper/Feel: Supple and Soft
·Approx Weight: 3.0 oz /sq ft
·Approx Thickness: 1.2 -1.4 mm
This hide can be used for a wide range of things. Some are listed below:
*Bags *Book Covers *Boots *Bracelets *Coats *Corsets *Costumes *Firearm Cases *Gloves/Mittens *Handbags *Hats *Hat Bands *Home Décor *Jackets *Jewelry *Light Weight Chaps/ Chinks *Light Weight Straps *Light Weight Moccasins *Pillows *Purses *Shoes *Table Runner *Tablet Sleeves *Upholstery *Vest *Watch Bands *Wrist Bands… and much more.
**Different colored images may be pictured to show more of products details. Item has been stored in a pet-free and smoke-free environment.
Note: Hide may be shipped rolled or folded depending on its stiffness ("Firm" and "Stiff" full hides will ship rolled). Will ship within 3 business days of receiving cleared payment.